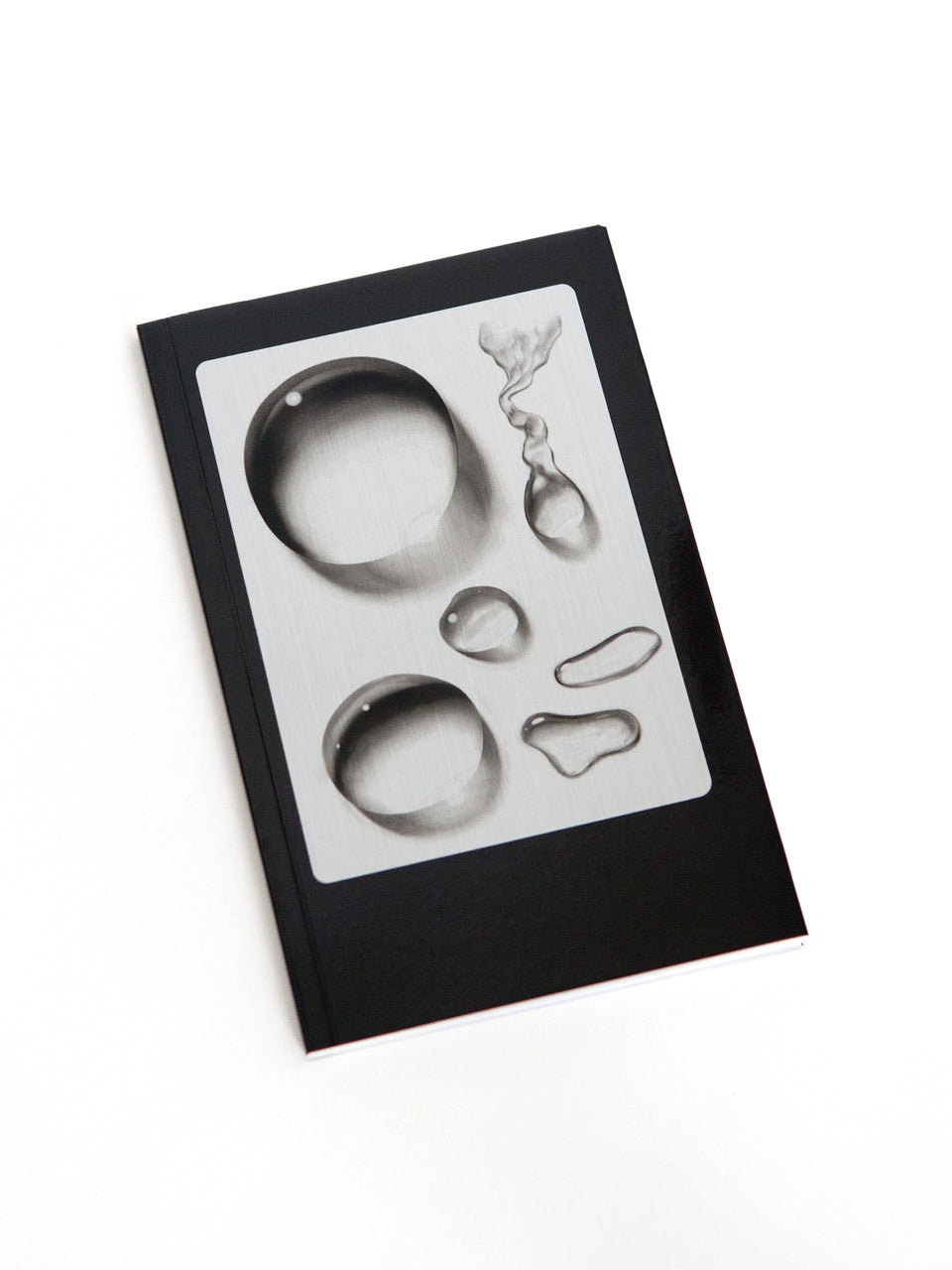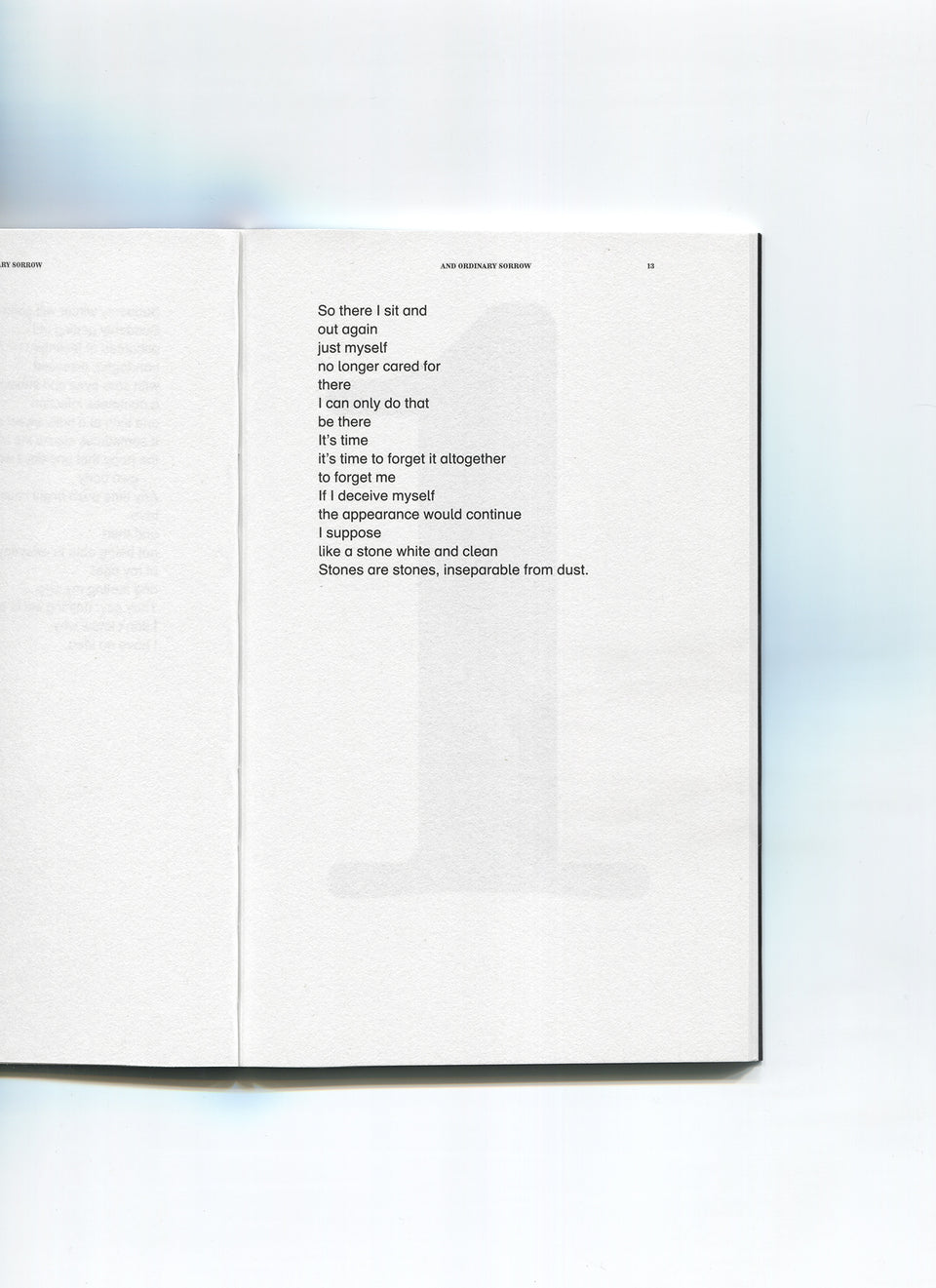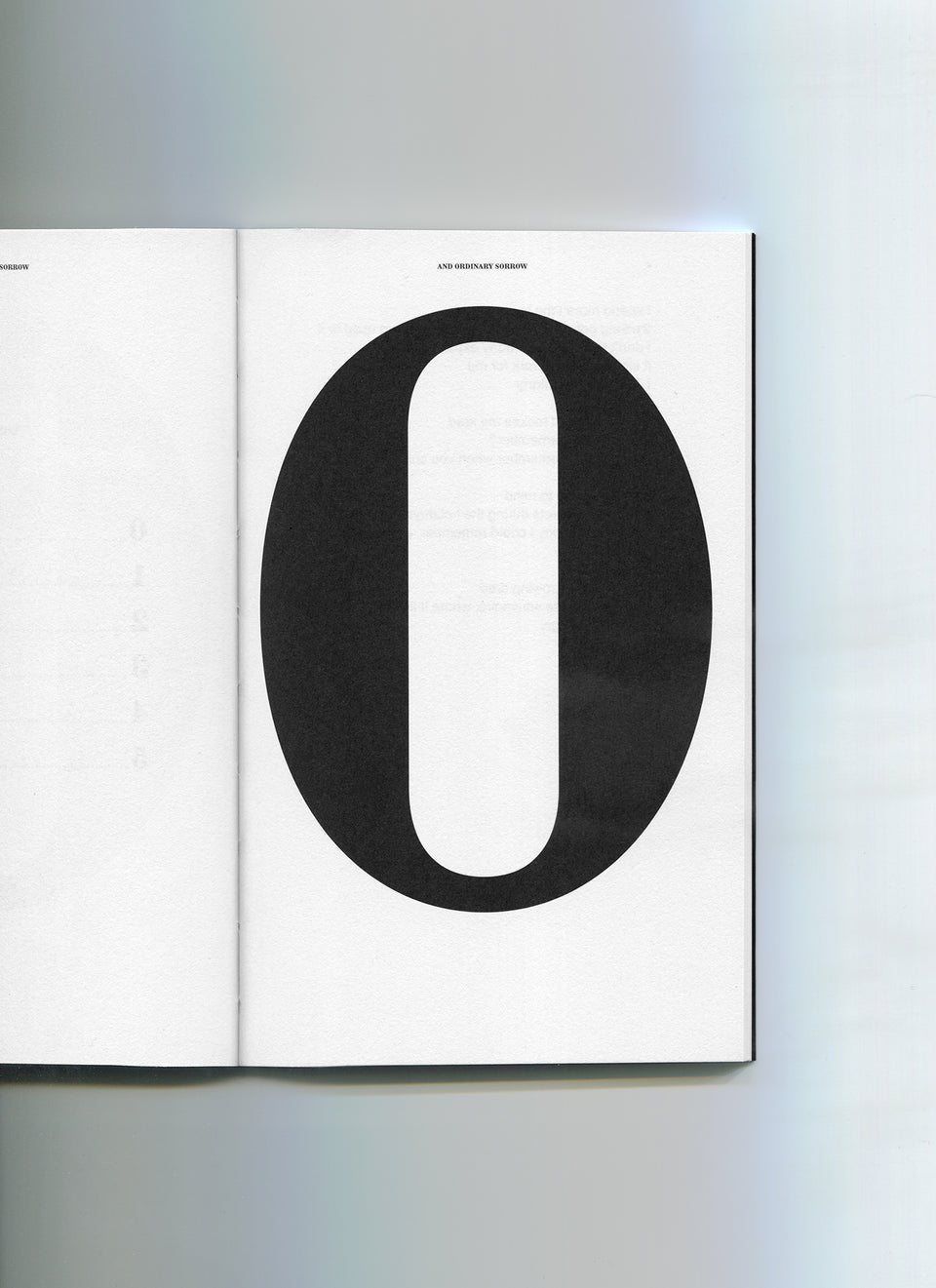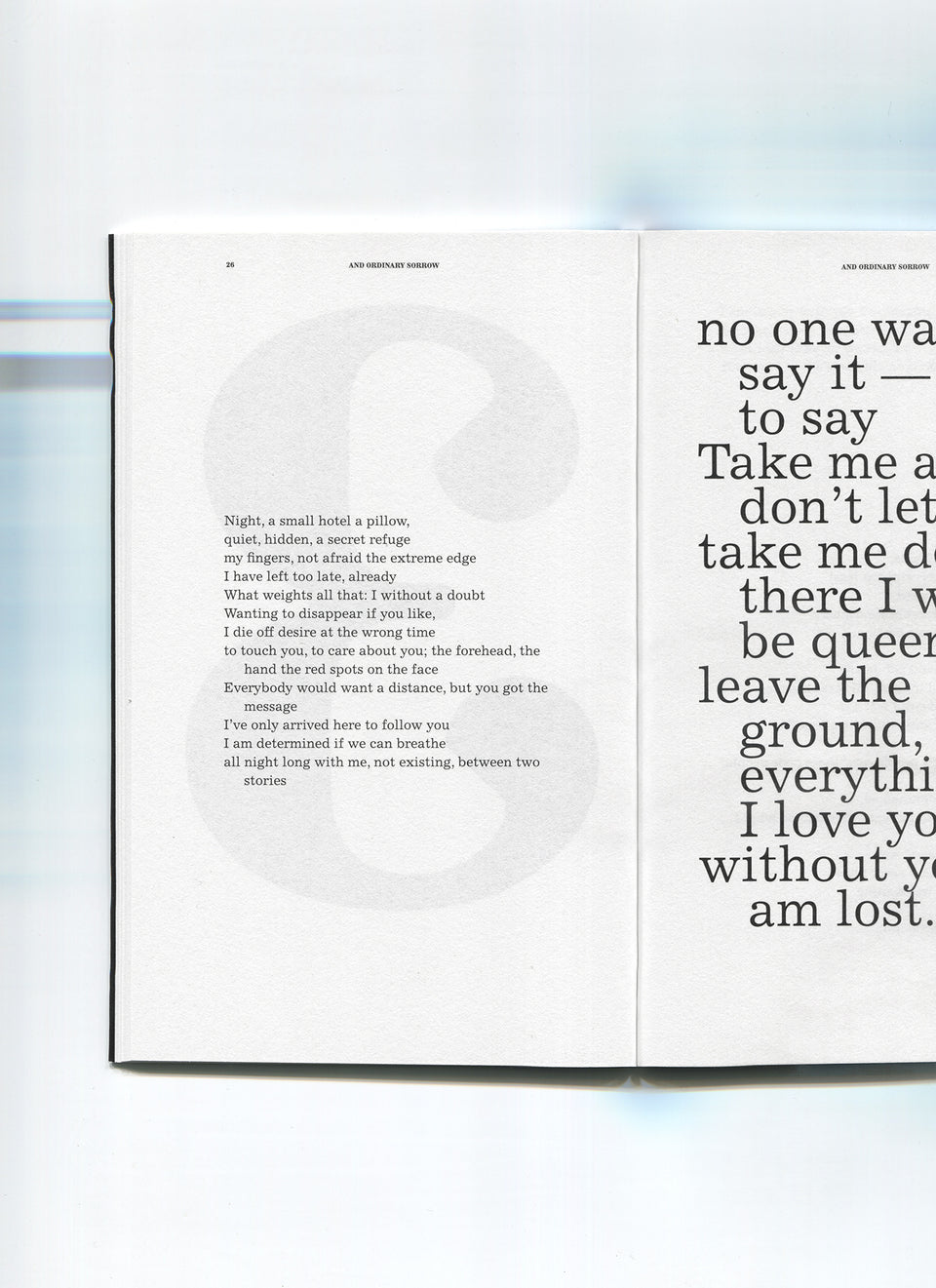 And ordinary sorrow
$14.95
I sought 
misery 
lust 
or both at once 
late at night 
And ordinary sorrow
is an elegant artist's book. The cover is glossy black, with only a mysterious, silver hand-placed mylar sticker to draw you in. It is small, yet dignified; evoking a sense of privacy, yet asking to be held.
Author Stéphane Querrec delivers moments of quicksilver thought and feeling. Three unnamed narrators call out, seduce, elude, complain, and confess from within a world of murky interiority. 
And ordinary sorrow
draws on traditions of the poetry of lament—which stretches back to the oldest oral literature and is found in all cultures—while recasting the form in a virtual, eerie, and contemporary space.
Stéphane Querrec writes voices. His films, videos, texts, and multimedia installations in public space are elements of a conceptual inquiry into the nature of speech and the construction of identity.
Born in Biarritz, FR and now based in Berlin, DE, Querrec has exhibited at museums and institutions internationally, including Espace Culturel George Émile Lapalme, Montréal, CA, basis Frankfurt, DE, and Tanzquartier, Vienna, AT. 
Written by Stéphane Querrec 
Designed by Jayme Yen 
Published by New Laconic, 2017 
Soft cover, 52 pages 
4.32 x 6.875 inches 
ISBN: 978-1-946760-00-5