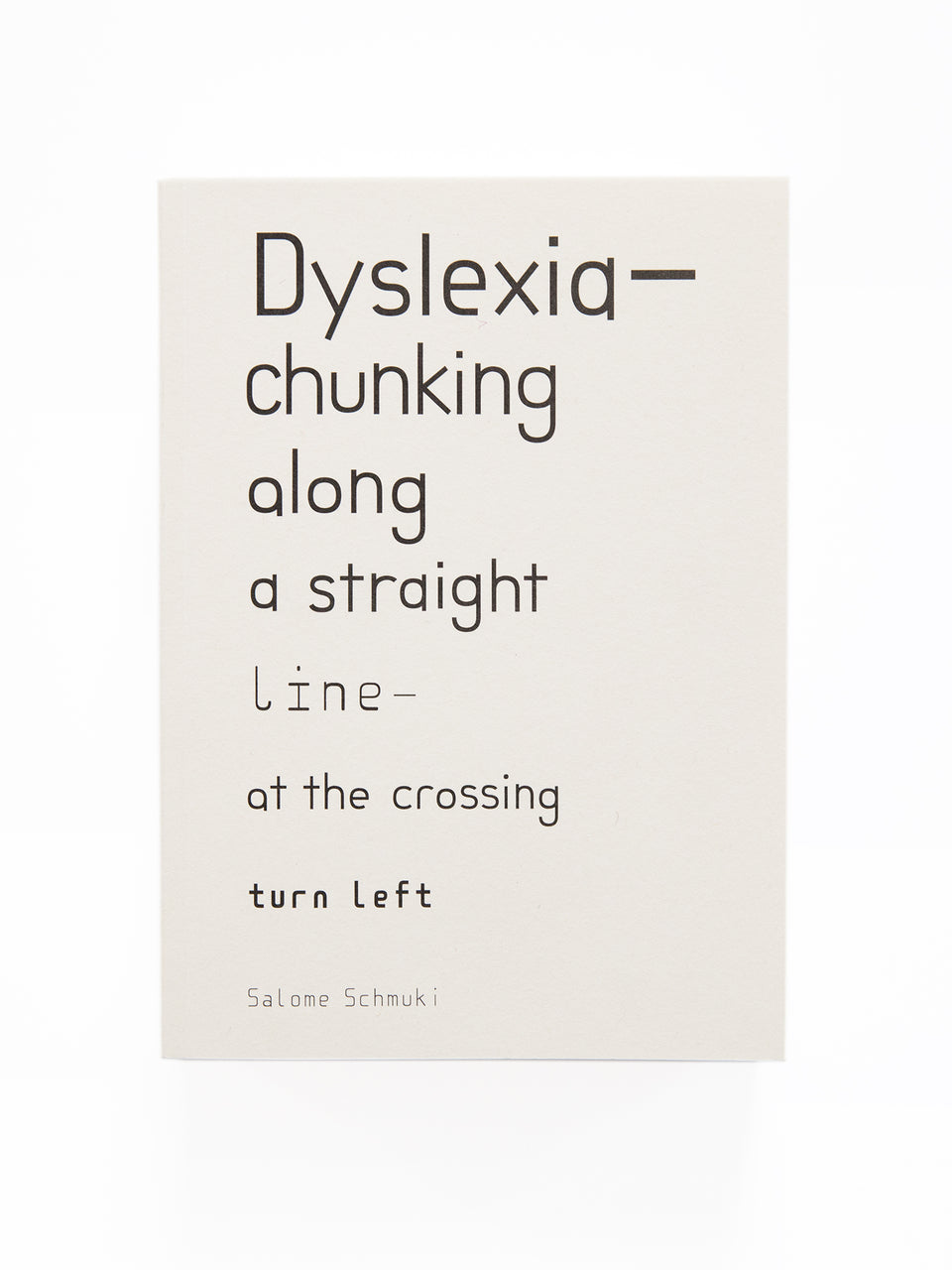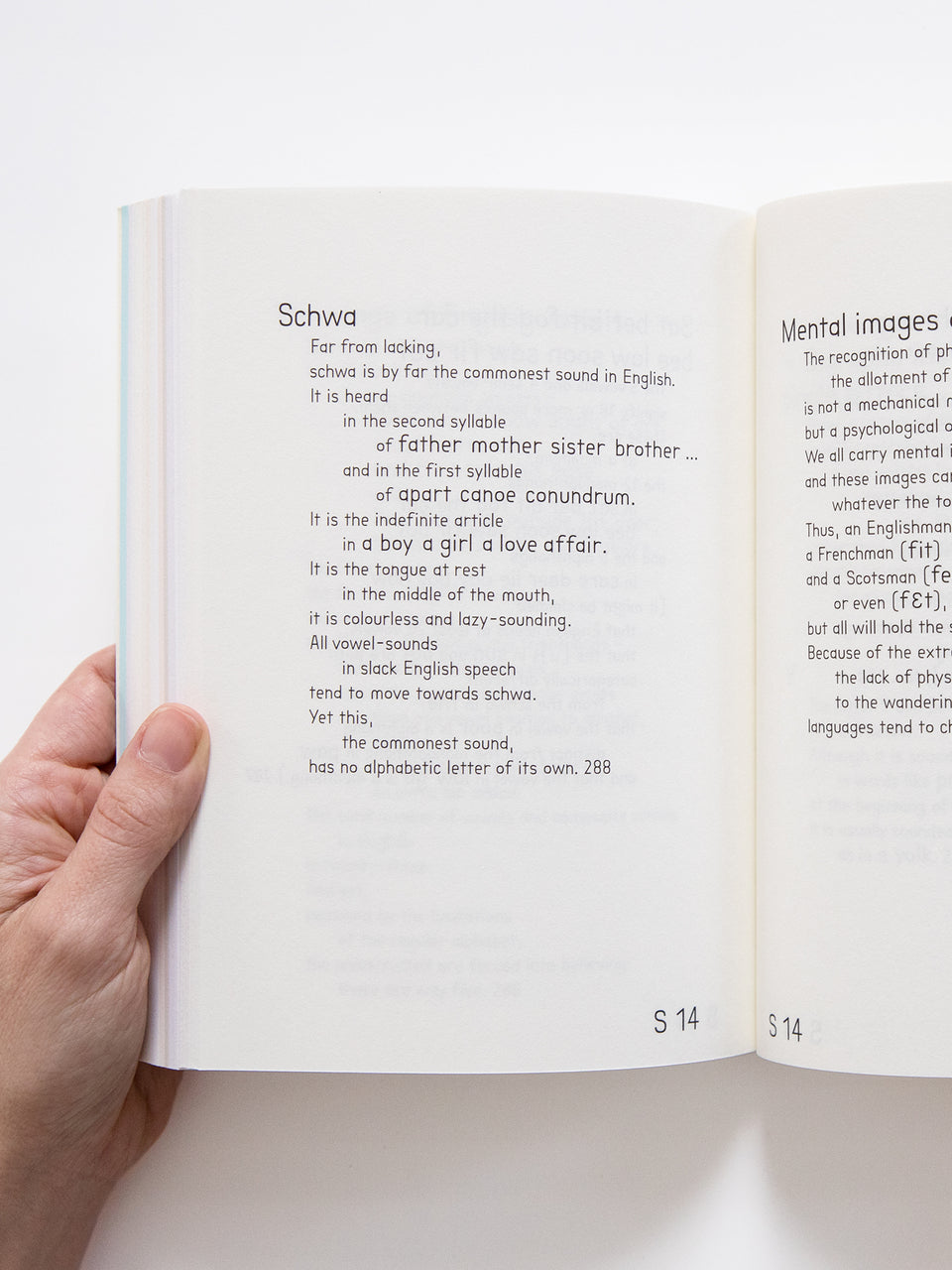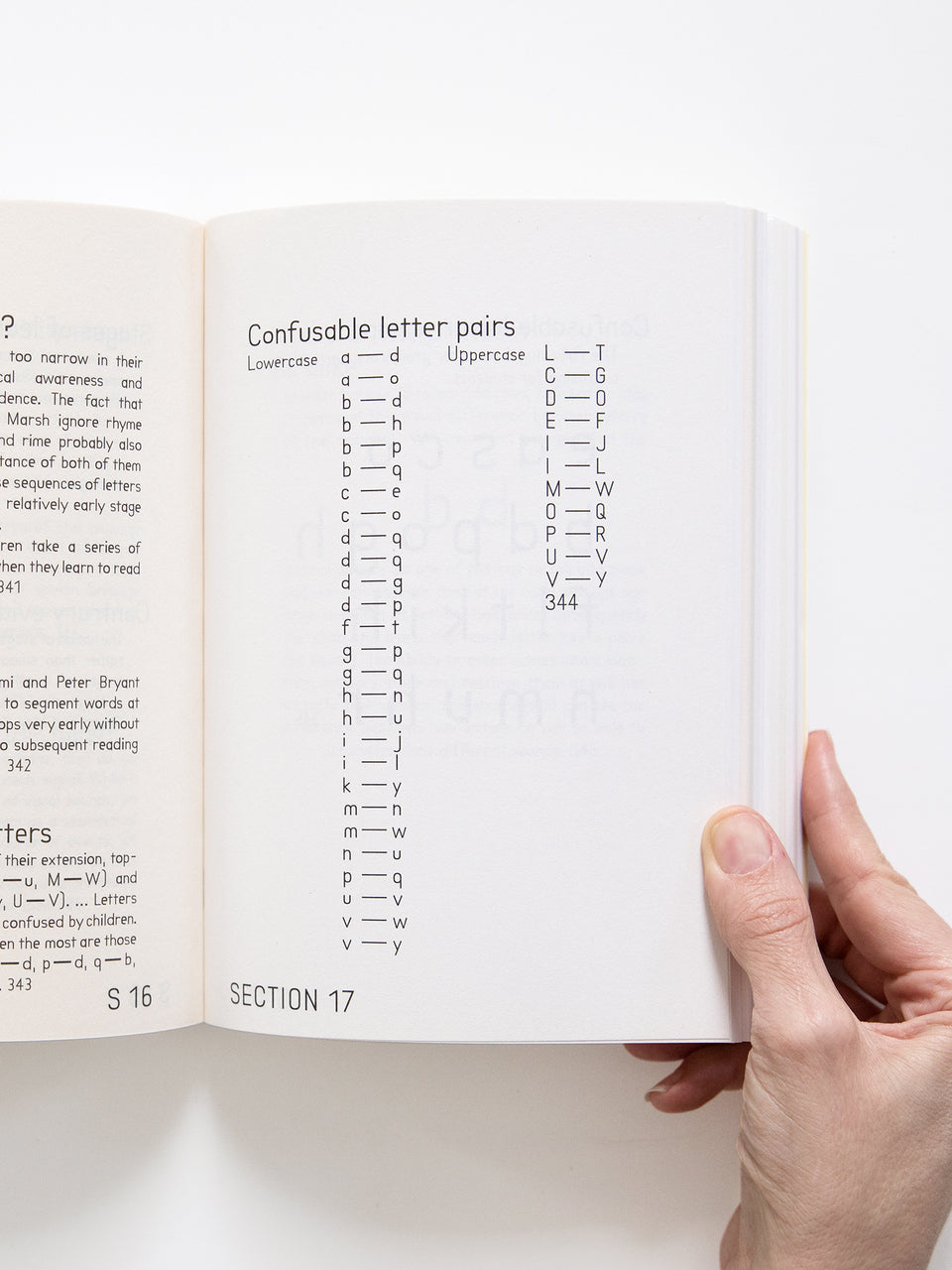 Dyslexia—chunking along a straight line—at the crossing turn left
$39.00
Who do you think of when you design a typeface? 

Salome Schmuki's award-winning book, Dyslexia––chunking along a straight line––at the crossing turn left, brings together linguistics and design.
This book is a beautifully readable investigation of dyslexia. Schmuki outlines the psychology of written language (and its complications) in a straightforward manner, while applying this research in her newly designed fonts. 
Even if it can feel like it, reading is not a natural skill. To orient the reading experience, t
he book features differently colored sections, each of which explores a different aspect of written language and learning. 
Dyslexia is a rare example of extensive research seamlessly integrated with design practice. It mixes beauty and brains. 


Salome Schmuki
has been working on projects surrounding dyslexia since 2006. She received the Fernand Bausin Prize for Most Beautiful Belgian Book for
Dyslexia
in 2013.
She has held residencies at WIELS, Brussels, BE and
 the Jan Van Eyck Academie, Maastricht, NL. 
Written and designed by Salome Schmuki 
Published by Jan van Eyck Academie, 2013 
Softcover, 546 pages 
5.9 x 8.3 inches 
ISBN: 978-90-72076-60-1