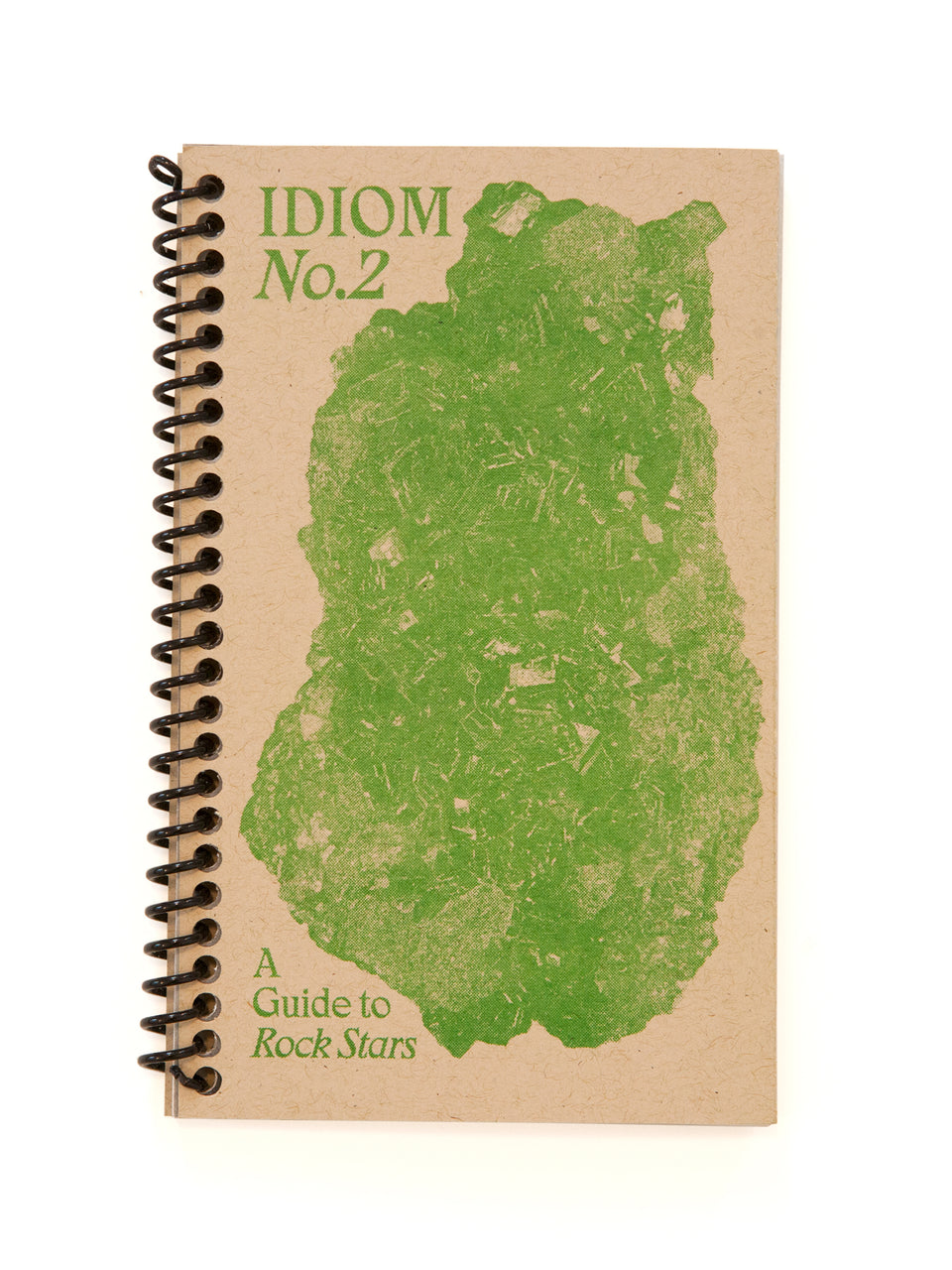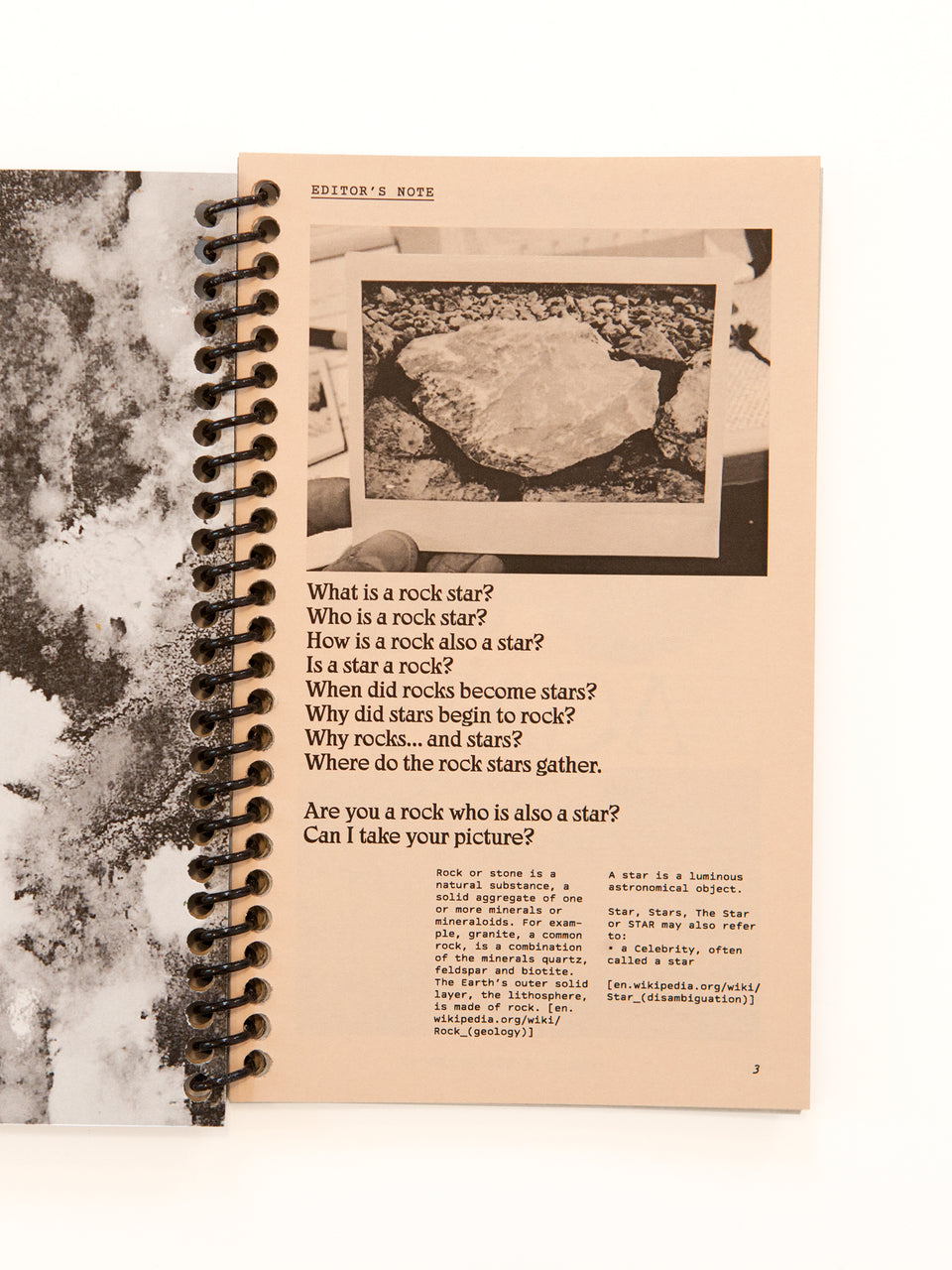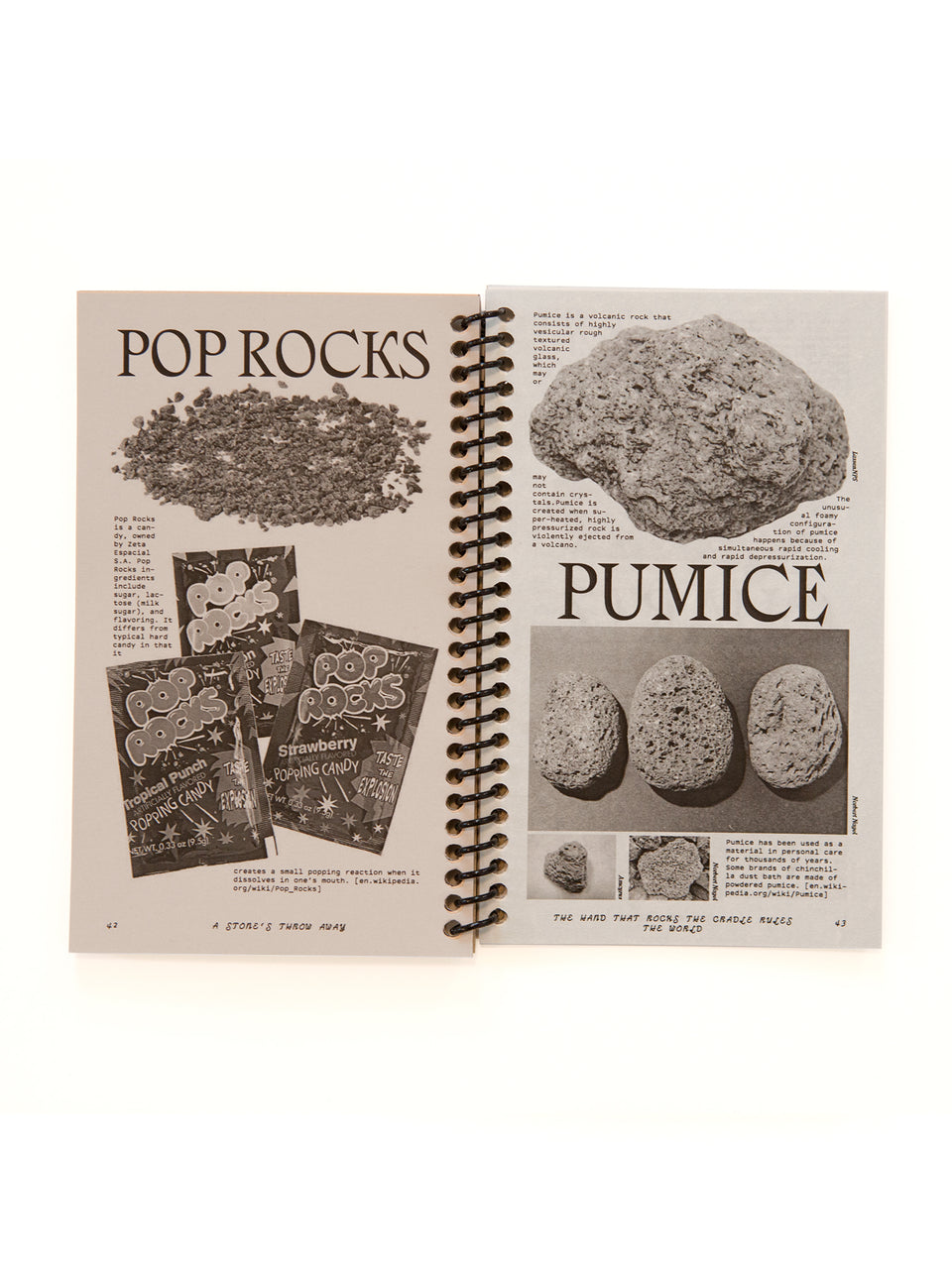 IDIOM #2
by New Laconic
$25.00
Rock stars are all around us—not just in the entertainment industry, but in our national parks, our skies, in outer space, and yes, our gardens. With original writing and artwork inspired by real life celebrity rocks, plus a lot of Wikipedia research, let this A-Z volume be your guide to the famous, infamous, and not-so-famous geology that inhabit our world.
Printed BW to 4 kinds of paper stock, IDIOM #2 combines a wealth of images, text, and original artwork in a spiral bound format. This pocket rock encyclopedia has a risograph gatefold cover, and each page features its own rock-related idiom for your geologic delight.
IDIOM #2: A Guide to Rock Stars is the second in a series exploring written and visual metaphors in shared language. Each issue comes in a different, yet familiar, format. Drop your details here, and we'll keep you informed about future issues.
Sara Ann Davidson (saraanndavidson.com) is a visual and performing artist originally from California, now living in Seattle, WA. They are fascinated by space exploration, linear perspective, and comparing the disparate timelines of human lives and geologic processes. Jayme Yen is a designer and educator based in Seattle, and the founder of IDIOM, a zine about the playful uses of everyday language. (jaymeyen.com)
Written by Sara Ann Davidson and Jayme Yen
Designed by Jayme Yen
Published by New Laconic, 2019
Spiral bound, 66 pages
Risograph cover, BW interior, multiple paper types
Edition 36
Serial publication/zine