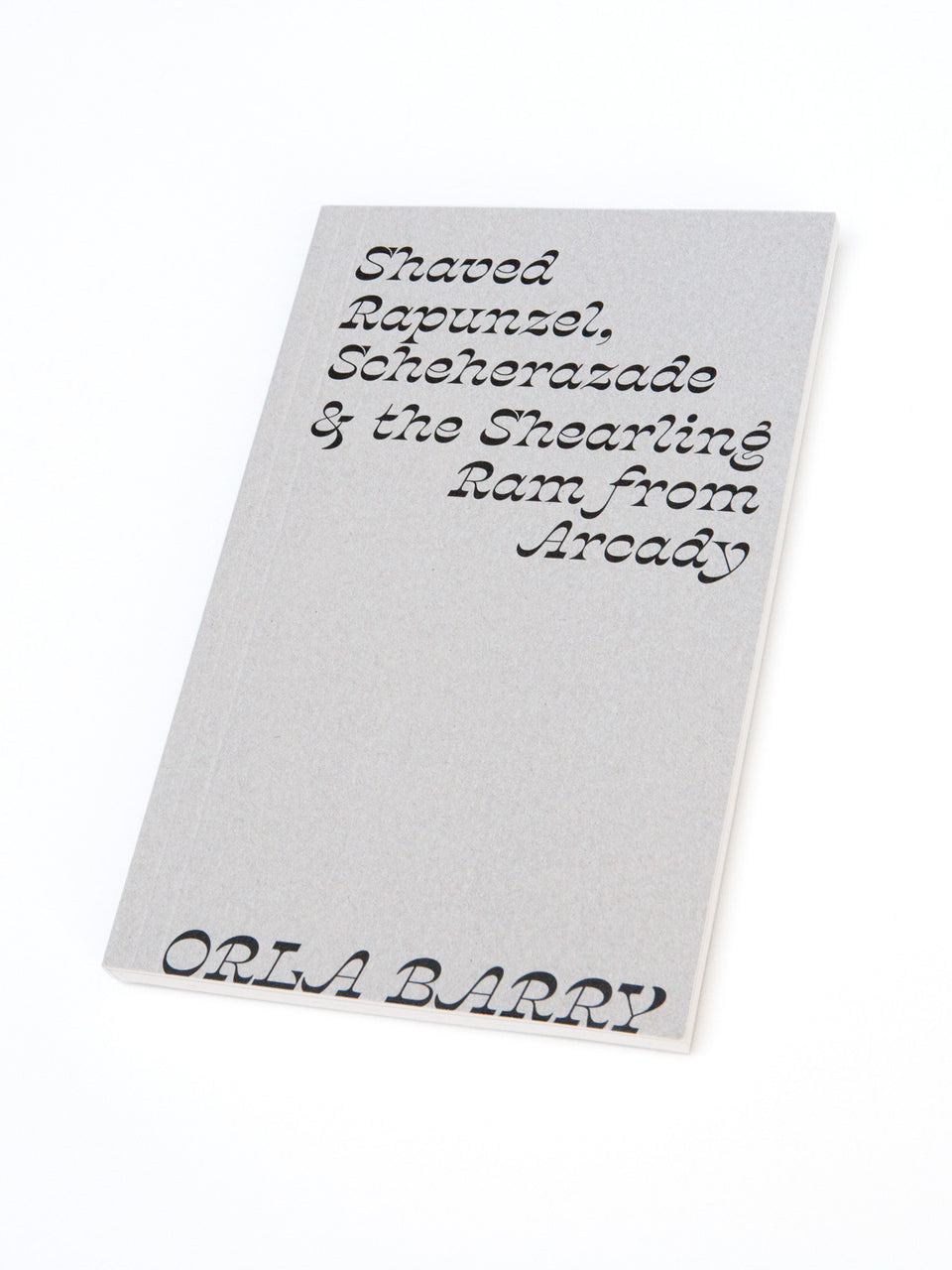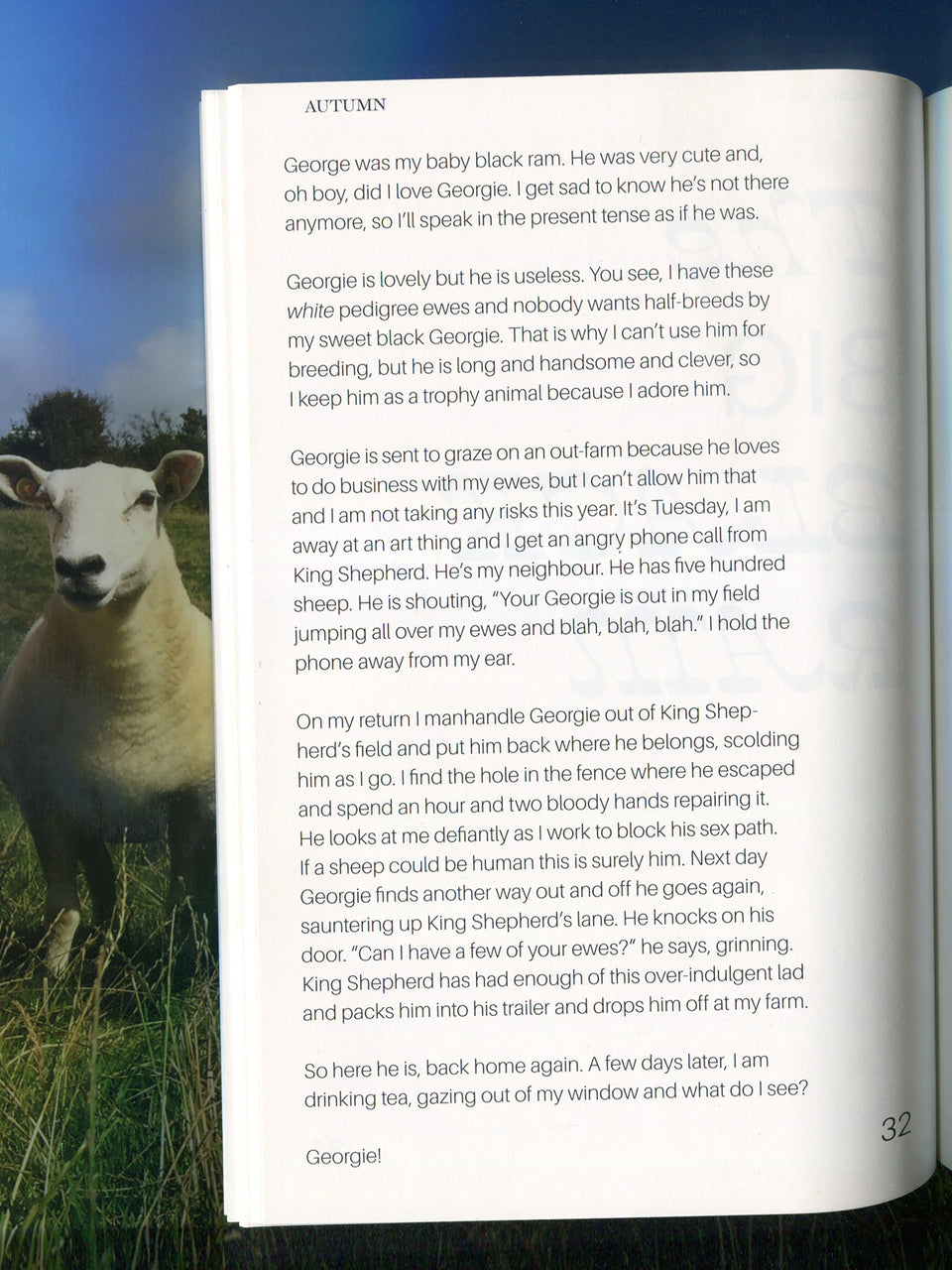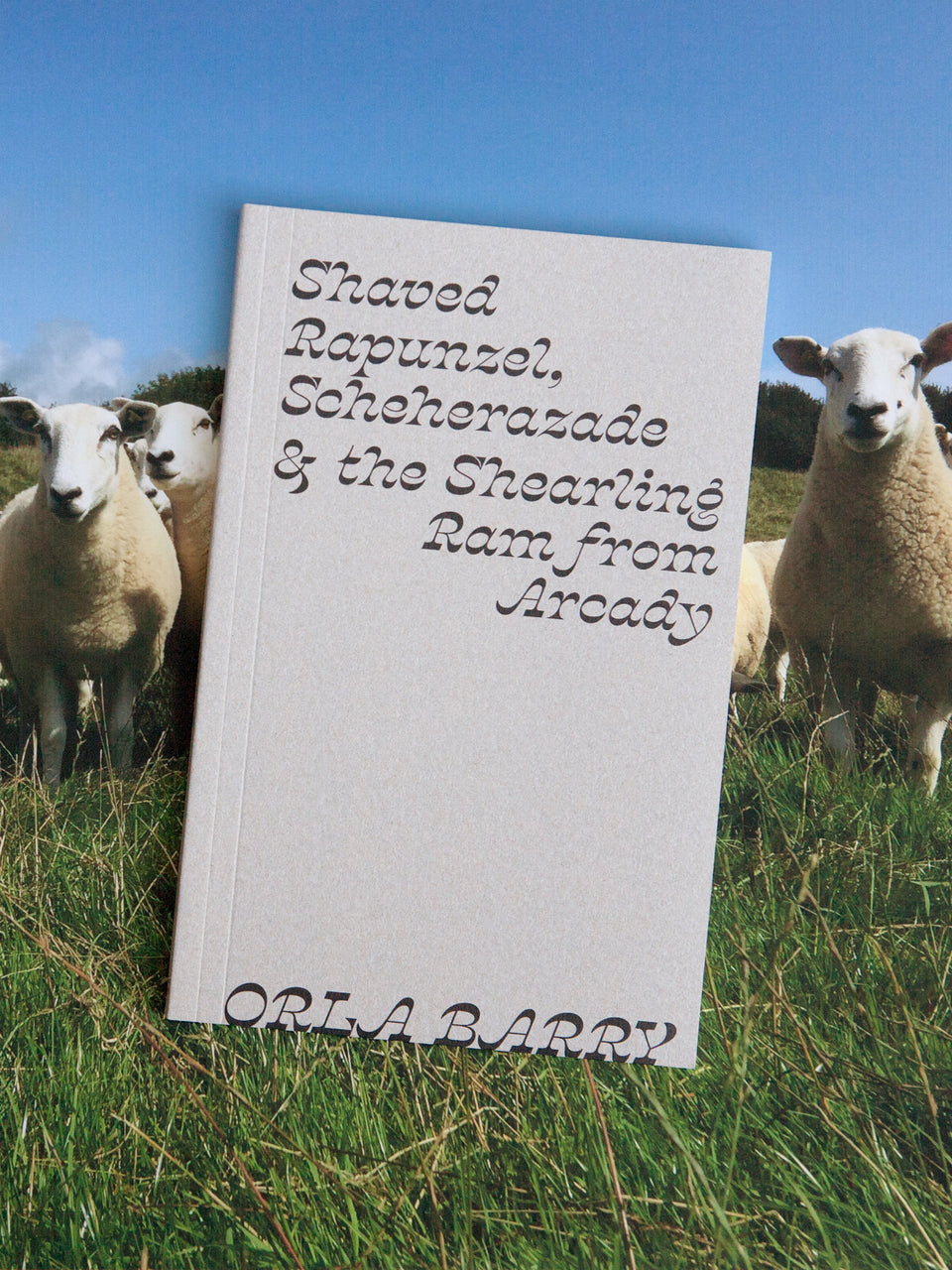 Shaved Rapunzel, Scheherazade & the Shearling Ram from Arcady
by Orla Barry
$23.00
Lipstick, wet wool, and an artist shepherdess...

Orla Barry left the city and returned to her roots as a hybrid farmer-artist years ago. These are her 100% organic stories.

We meet sick sheep and black sheep, Mafia Shepherds and a Sophisticated Shepherd, shit-tanks, gender in the rural everyday, brilliant green fields, the exhausted midwife to seventy-four ewes, and loving as an action that binds it all.

Barry's writing is true field research—agriculture becomes culture in her telling.

Sheep go deep. This slim book expands from Barry's flock & their dramas to a storied history touching on Virgil, Golden Fleece, fat tail sheep, and even the Absolute Unit (a pudgy ram who went viral on Twitter).

Orla Barry is both a visual artist and shepherd. She lived in Brussels for sixteen years and now runs a flock of pedigree Lleyn sheep on the coast of rural Wexford. A leitmotif running through her recent work is human disconnection from the natural environment.

Barry writes, and makes performances, video and sound installations. She has performed at many venues including the The Project Arts Centre, Dublin, The South London Gallery & Tate Modern, London, The Playground Festival, STUK, Leuven and De Appel in Amsterdam. Her solo shows include Quetzal Art Centre, Portugal (2017, with Rui Chafes), Mothers Tankstation (2014, Dublin), CCB, Museu Bernardo, Lisbon (2011, with Rui Chafes), Irish Museum of Modern Art in Dublin (2006), SMAK Ghent (2005), Camden Arts Centre London (2005), and W139 Amsterdam (2005), Argos, Brussels (2002).


By Orla Barry
Design by Lutèce Mauger
Soft cover, BW printing, 180 pages
5 x 7 inches
ISBN: 9789074694353
Published by Mu.ZEE, Ostend and Wexford Arts Centre and supported by an Arts Council Touring and Dissemination of Work Award and an Artlinks Bursary Award from Wexford County Council