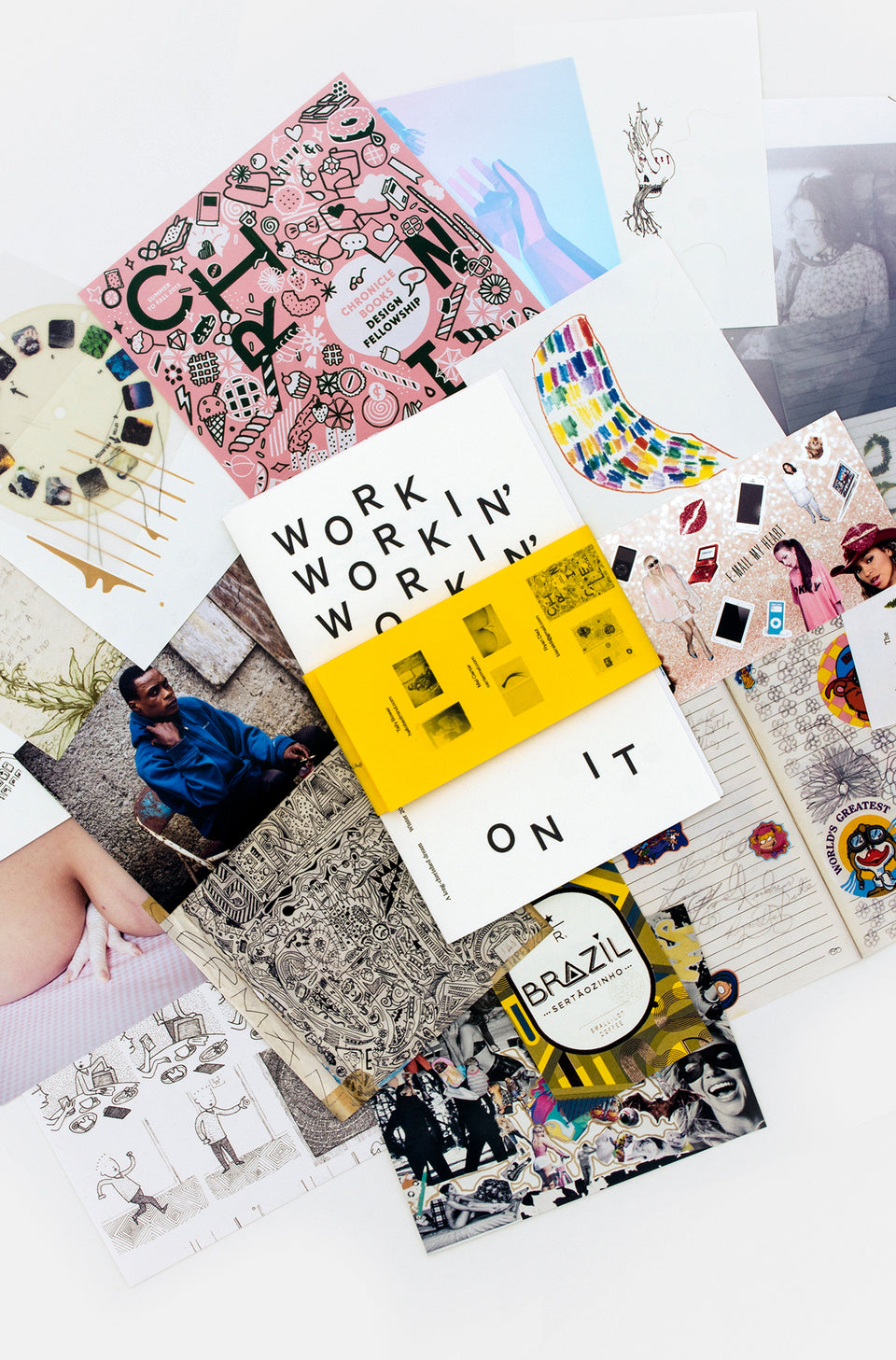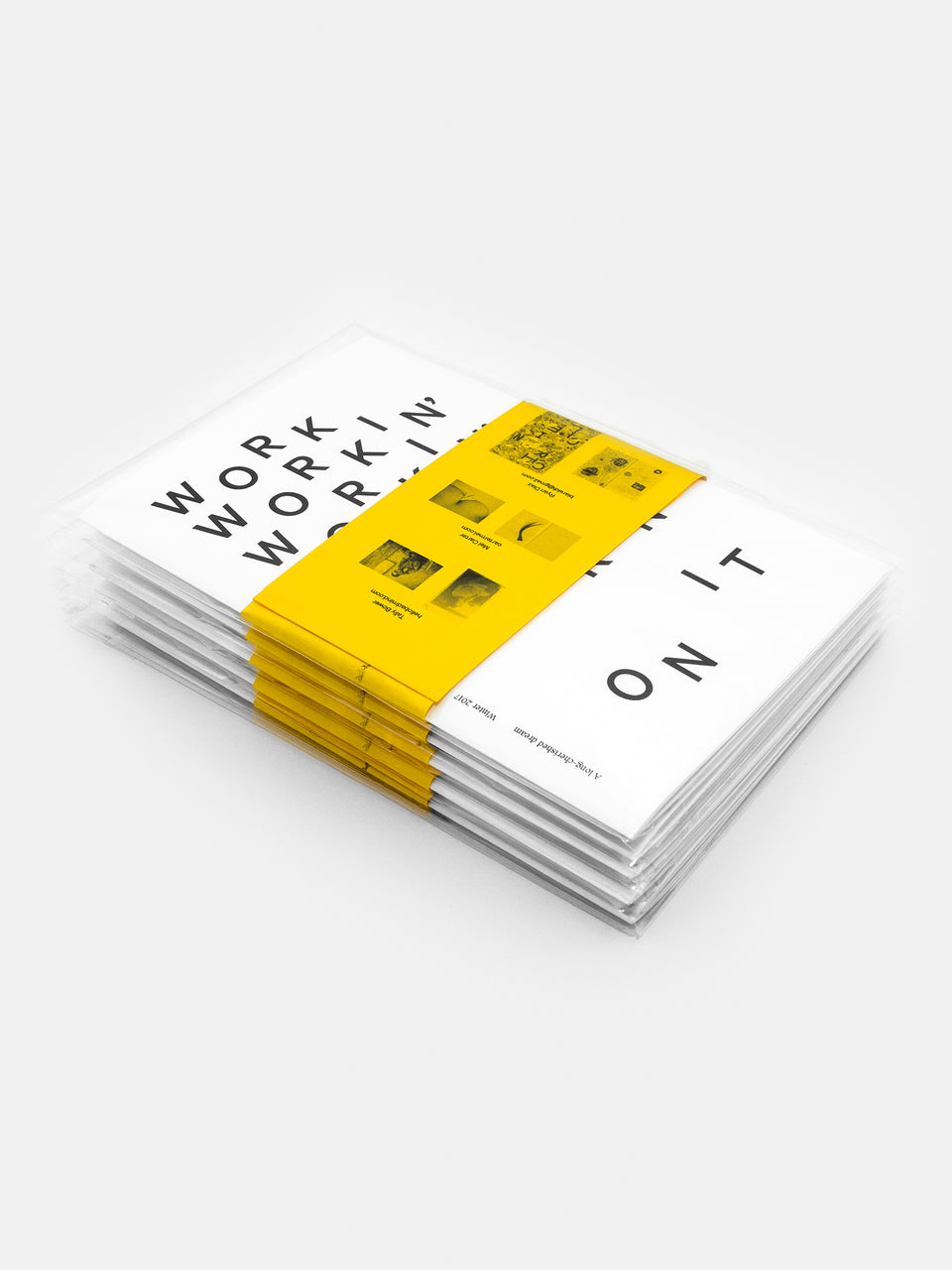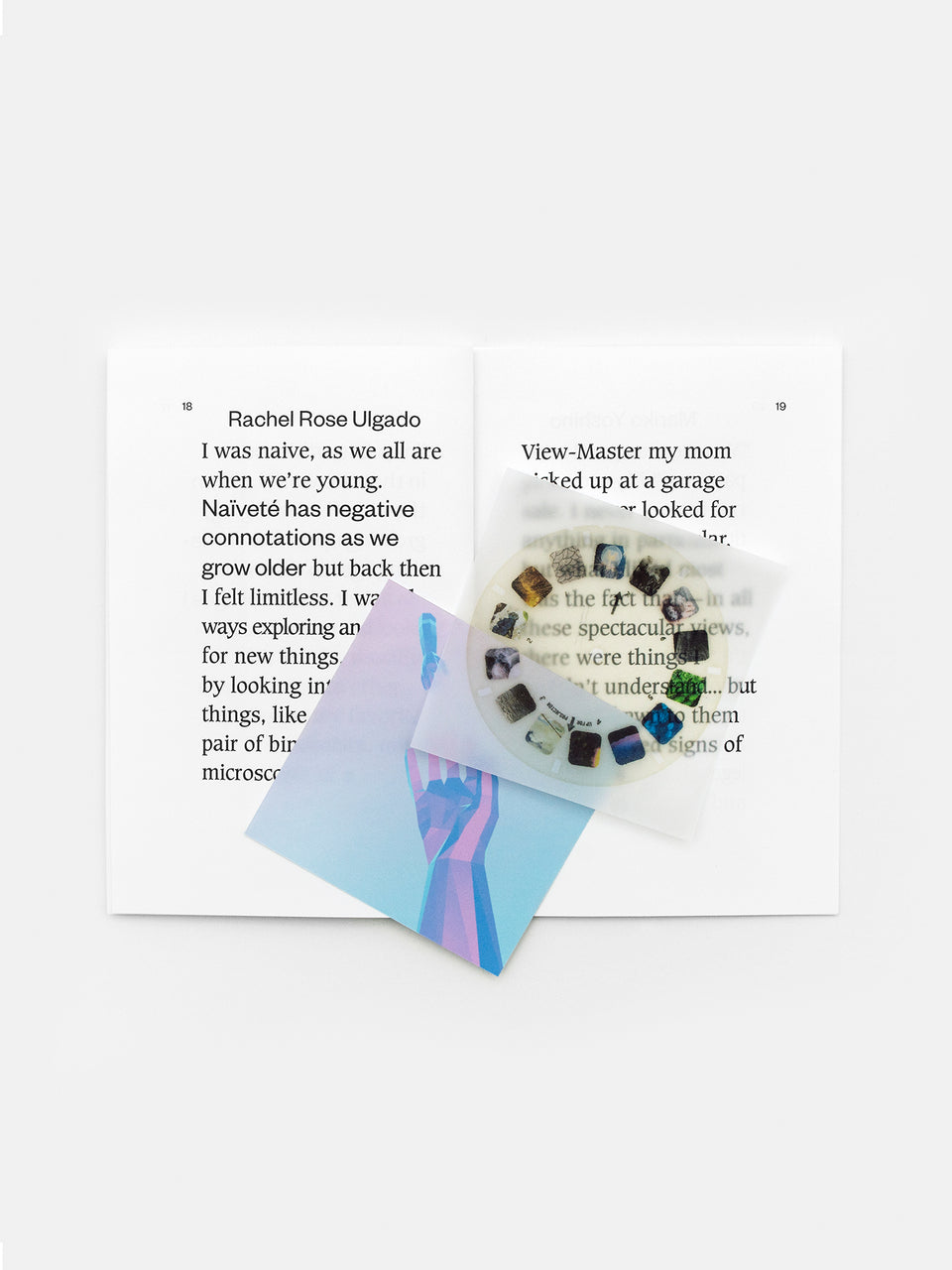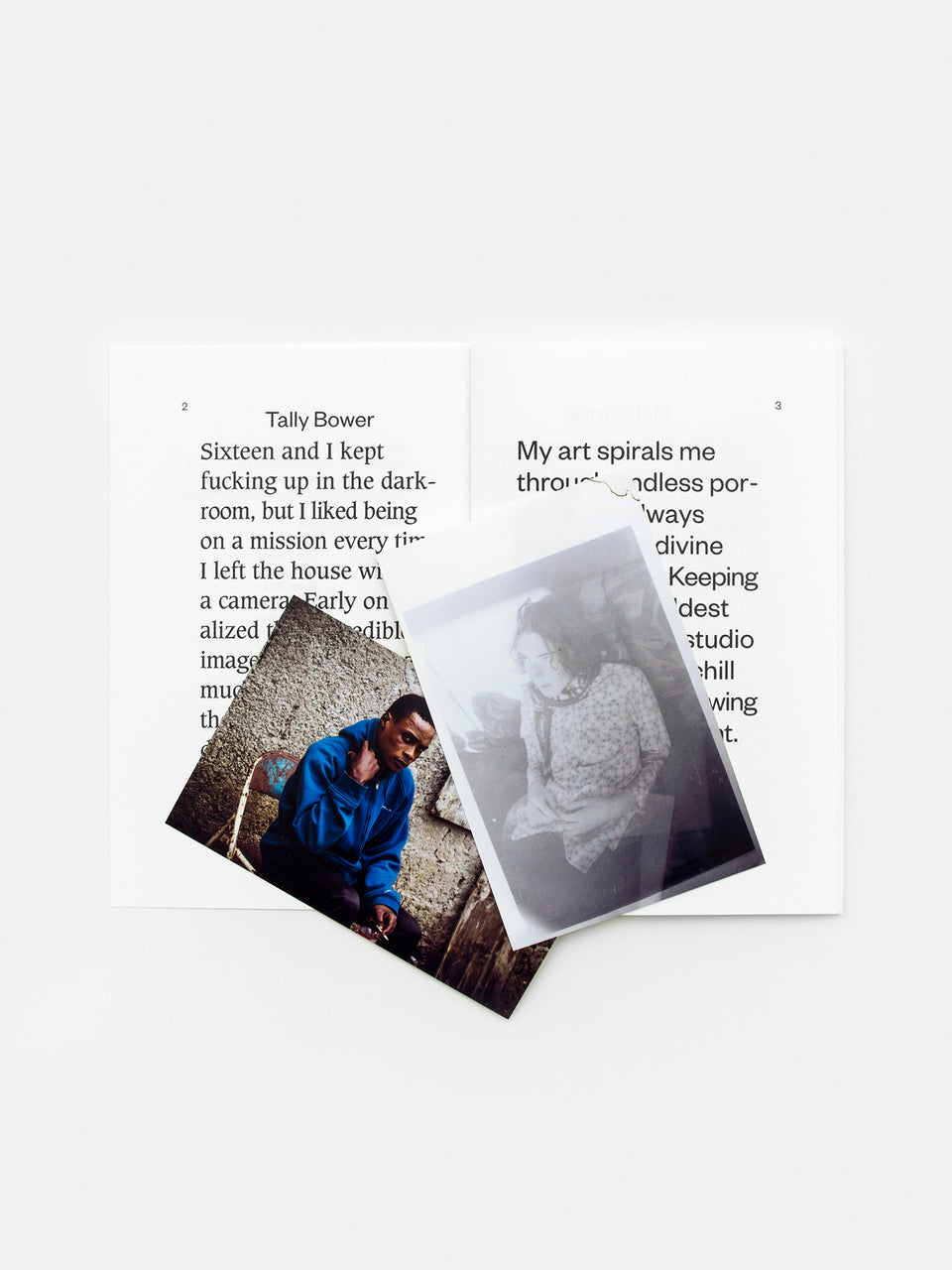 Workin' On It #1
$19.95
Workin' On It

 
is a hand-produced zine by Hart Boyd and Daphne Hsu. Its twenty-two pages are stuffed with twenty more inserts in an explosion of color and intimate creative work. 
This is a zine about creative development. The authors ask people who make things to investigate how their current practices relate to their earliest creative efforts.

The contributors write about preoccupations from childhood that now manifest in their work, or about early lessons that have changed their practice.  
Boyd, Hsu, and their collaborators own the authenticity of their early days. Each spread juxtaposes a collaborator's past and present in their own words and with two examples of their creative ephemera.
What do we consider high and low-brow content and forms, why our culture devalues feminine or less serious fare, and how we preserve or fight against our innocent or more curious and open-hearted aspects of ourselves in service of what we deem as maturity. 
-Ryan Diaz
I was naive, as we all are when we're young. Naïveté has negative connotations as we grow older but back then I felt limitless.
-Rachel Rose Ulgado
Workin' On It #1 
is the first publication in a series. Drop a line
here
, and we'll keep you informed about future issues.
Hart Boyd
is a longtime film and darkroom photographer who now works in UX/UI design in Seattle. 
Daphne Hsu
, who loves typography and storytelling, works as a designer for Nordstrom in Seattle.
Designed & published by Hart Boyd & Daphne Hsu, 2017
Folded paper with belt binding
24 pages with 20 inserts
5.75 x 8.625 inches
Serial publication/zine