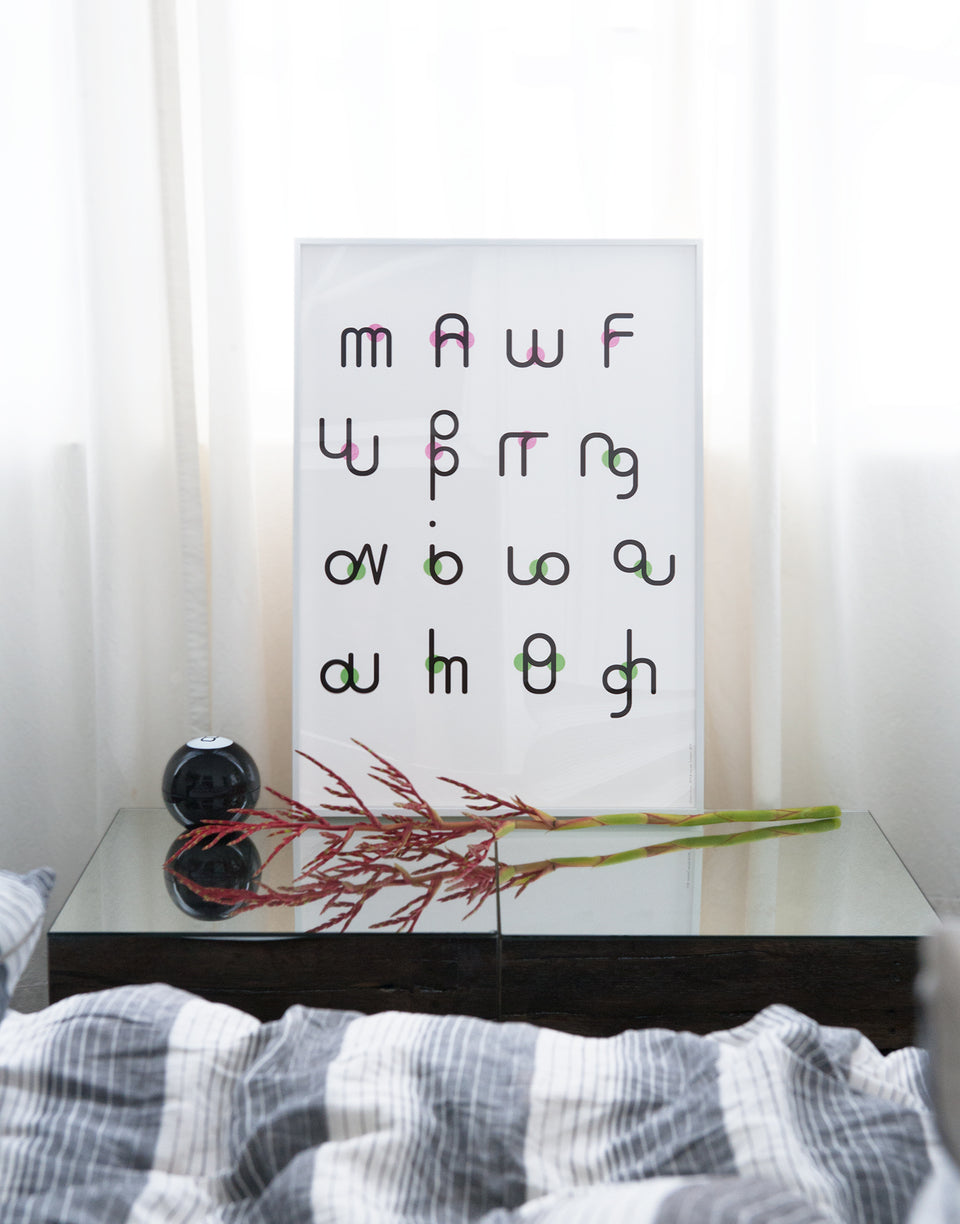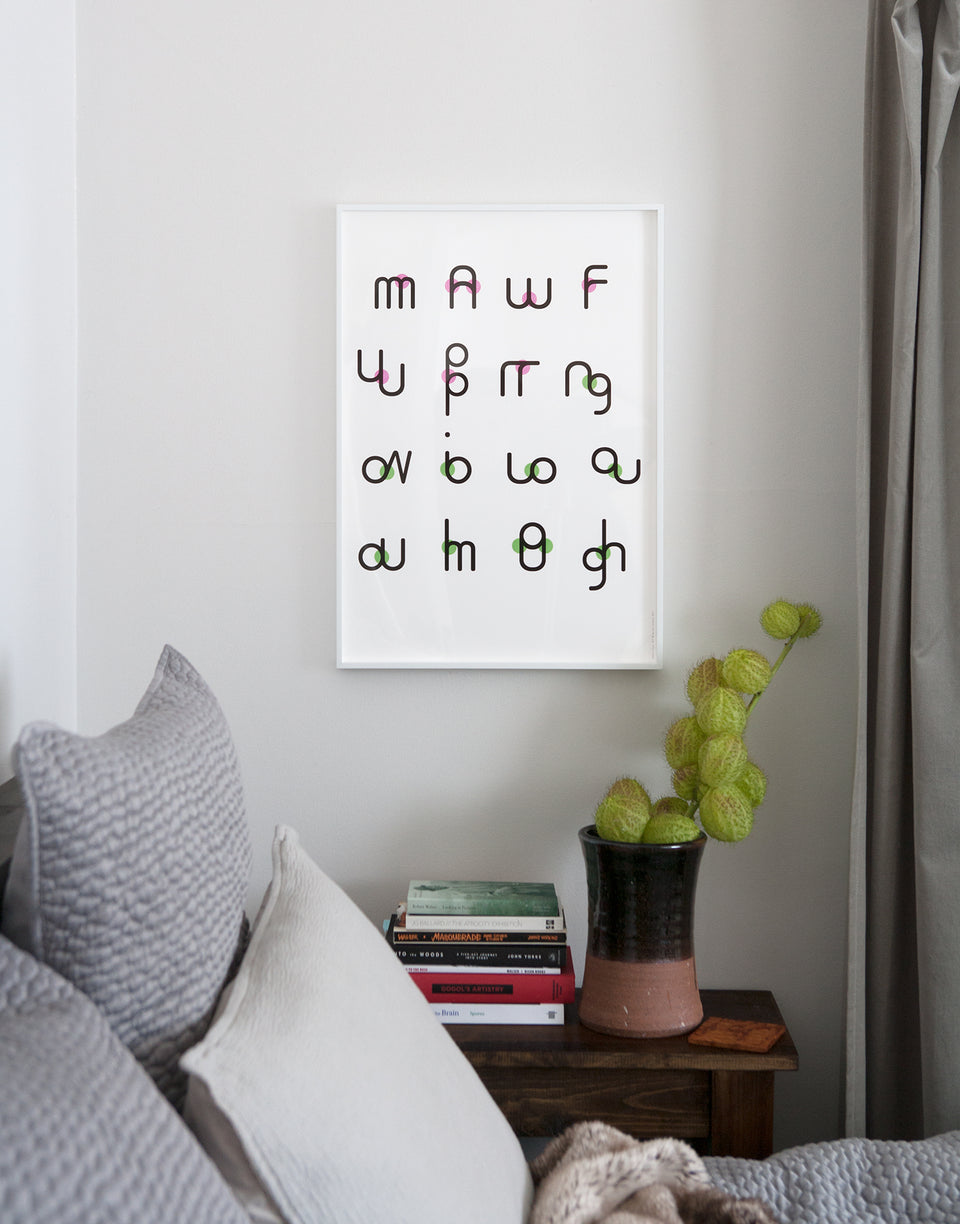 Double Keys
$27.00
You won't find this guy in your ophthalmologist's office. 

Double Keys is a poster print on archival Hahnemhüle paper. It will imbue your walls with clean design and mystery. 

The sixteen characters are based on letters from the Latin alphabet, but are not quite recognizable. Reminiscent of an alphabet poster, yet never so concrete, Double Keys resists interpretation and legibility. 

Your eyes want to read the letters, but sense hovers just out of reach, in favor of play. 

Literacy only became widespread in the last century. Spelling wasn't standardized until a hundred years ago. Written language isn't nearly as fixed as we assume. 
The characters in
Double Keys
 defy the alphabet as much as they imitate one. They present a paradox ready to enchant the wall of your home, studio, or anywhere else. 
Salome Schmuki has been working on projects surrounding dyslexia since 2006.  She received the Fernand Bausin Prize for Most Beautiful Belgian Book for
Dyslexia
in 2013.
She has held residencies at WIELS, Brussels, BE and
 the Jan Van Eyck Academie, Maastricht, NL. 
By Salome Schmuki, 2017 
Produced by New Laconic 
Pigment print on archival Hahnemhüle paper 
16.34 x 23.2 inches, unframed