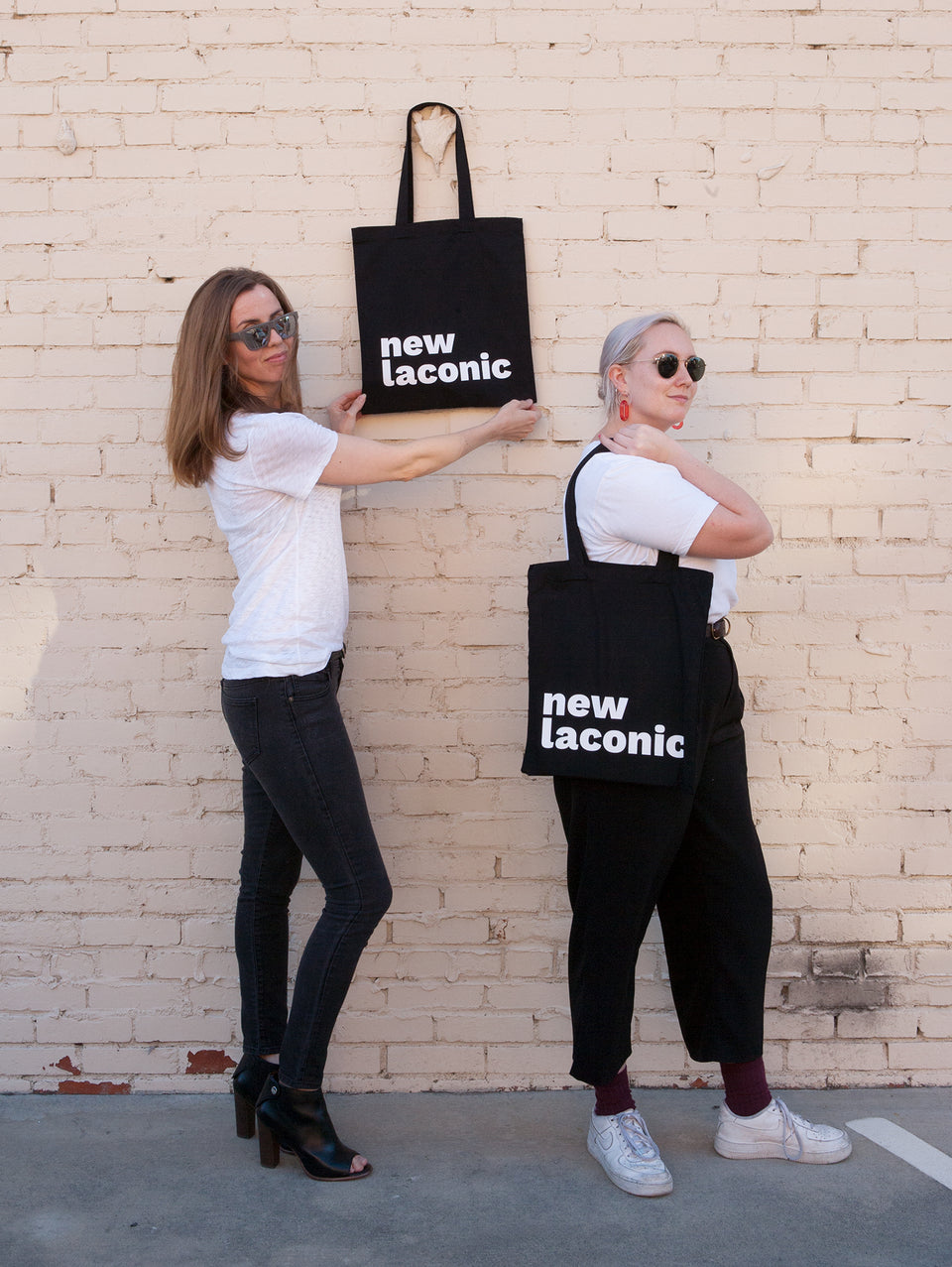 New Laconic Tote
by New Laconic
$9.99
What's in our bag? 
We're more interested in how you'll fill
your
New Laconic tote. 
The bags are black canvas with the New Laconic logo printed at the bottom in bright white. The straps fit comfortably over the shoulder.
This canvas bag is a sleek fashion statement and goes with any ensemble. It's great for toting your laptop, zine, wallet, snacks, cursed portrait, amulet
—
you know, the usual. 
We'd love to see your New Laconic tote style
—
tag us on Instagram @newlaconic.