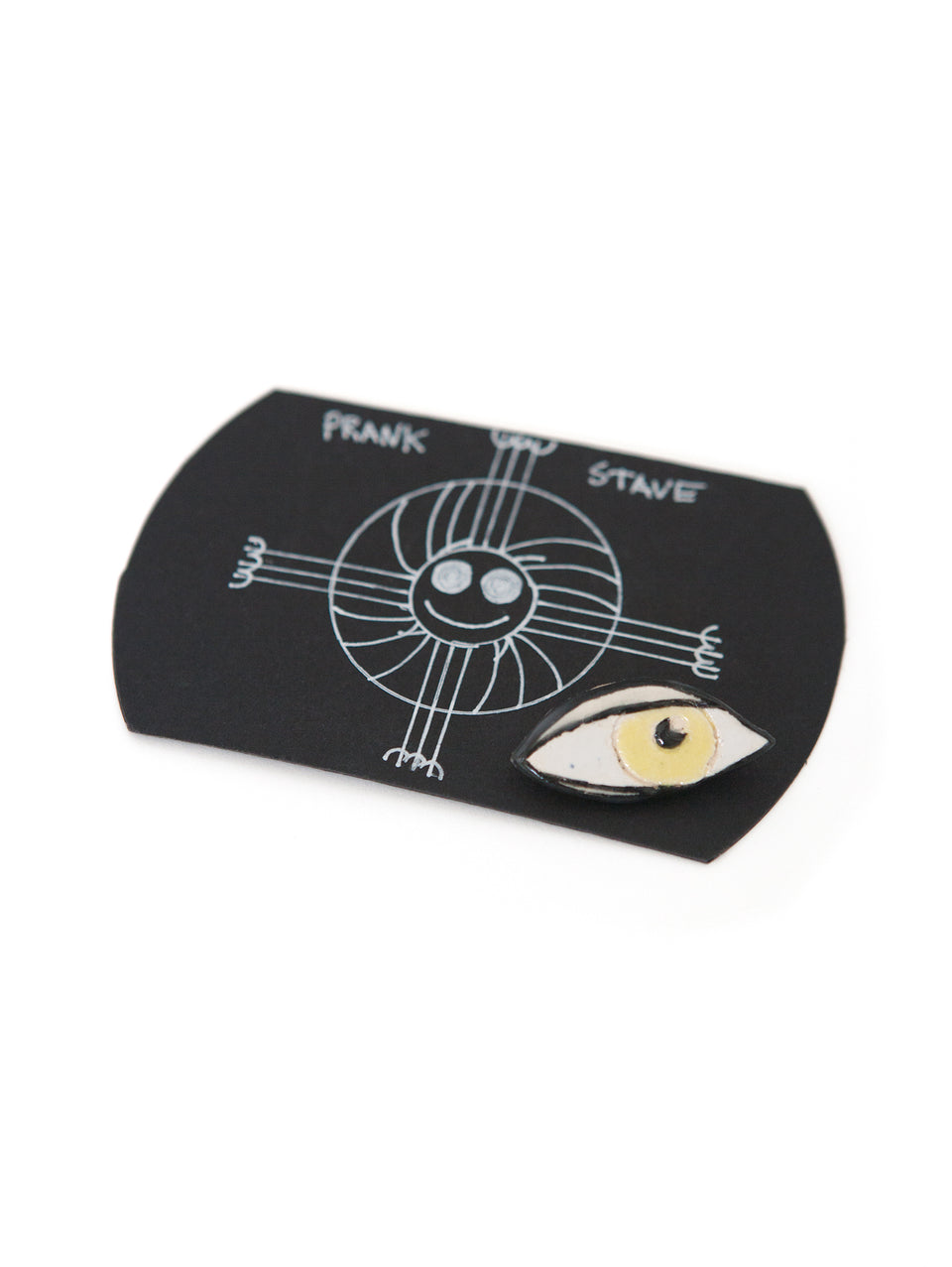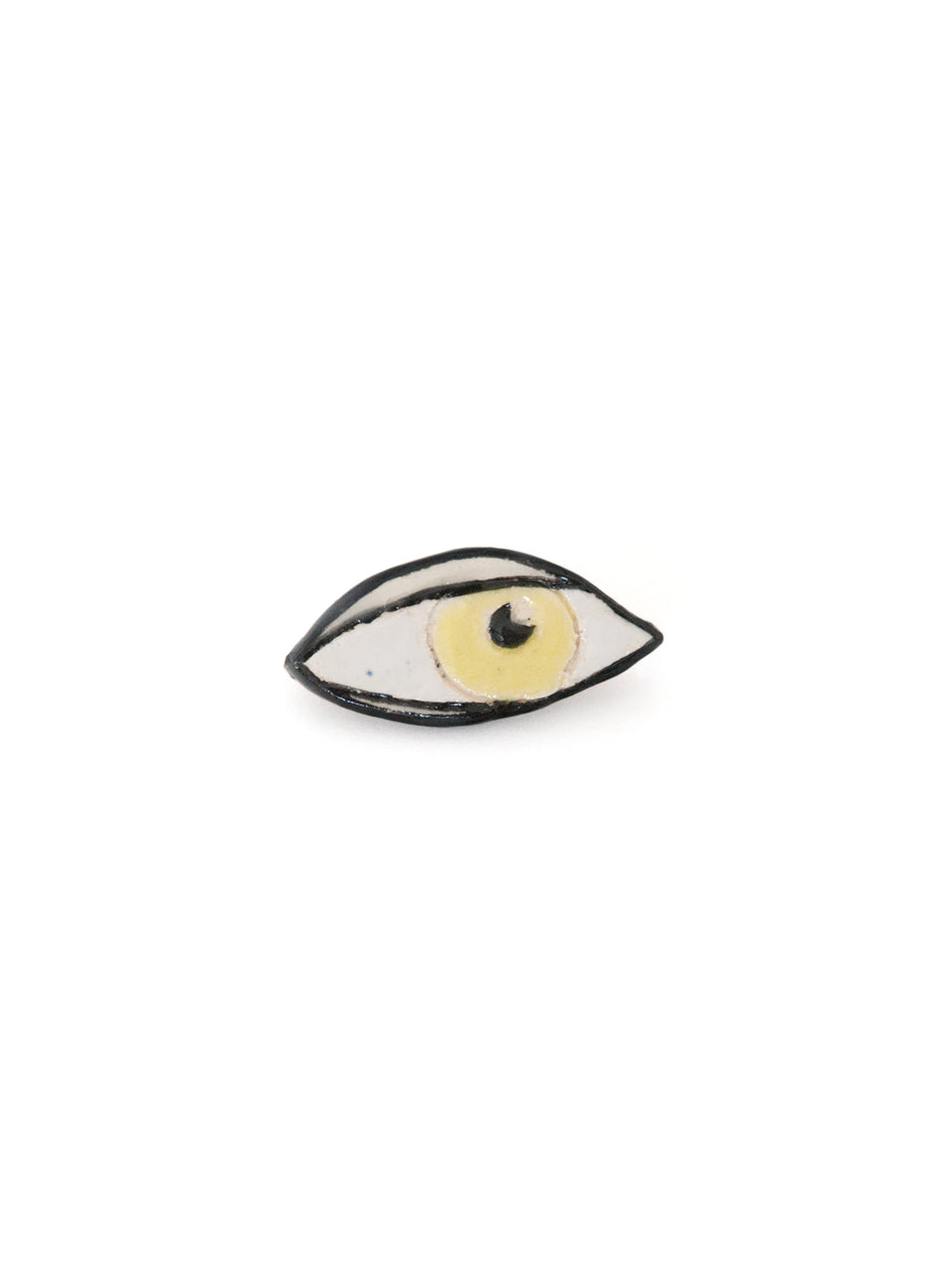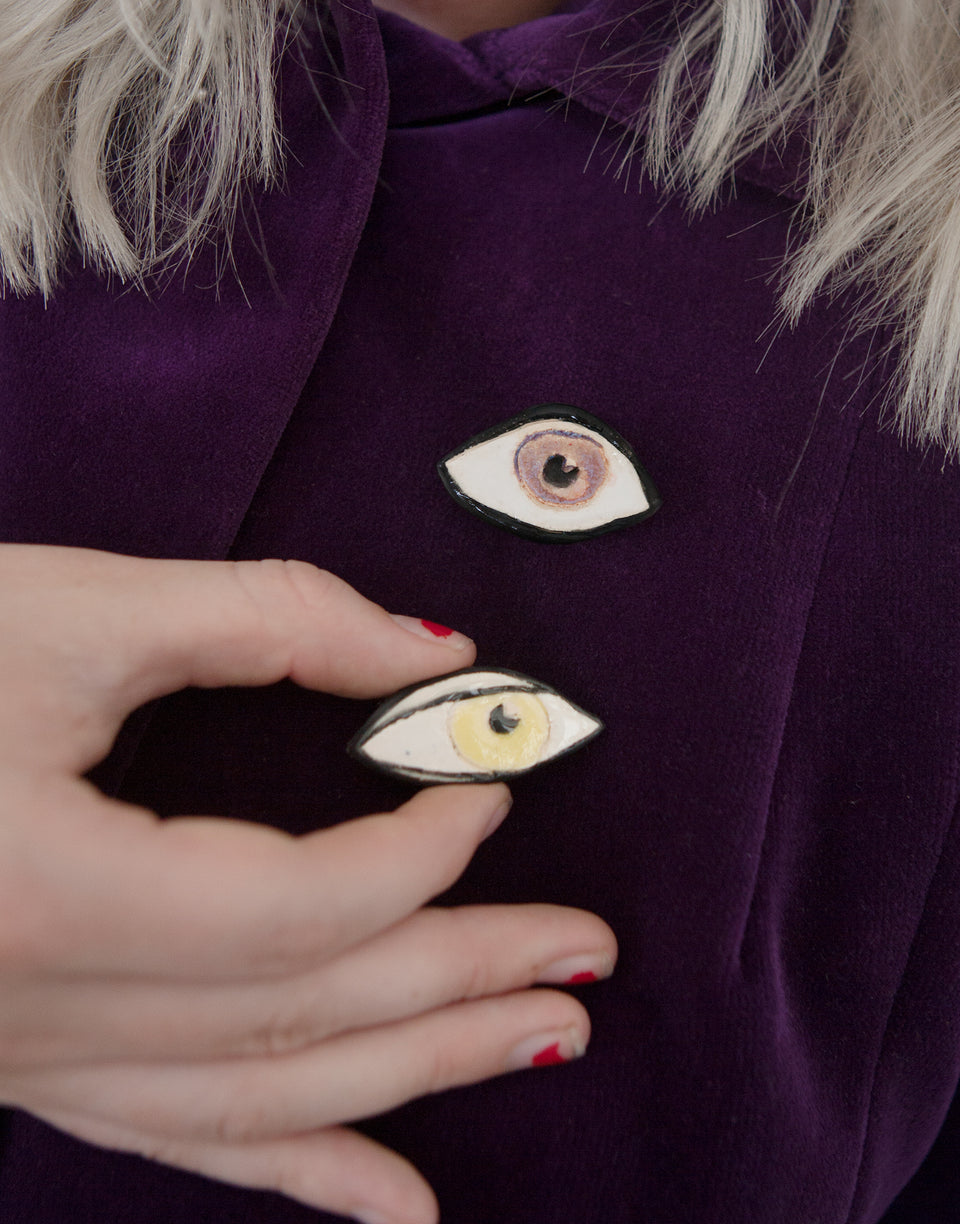 Eidola (Prank Stave)
$24.00
Find yourself slipping on banana peels? Being trolled on Twitter? Prank your enemy back!

Linda Persson, an interdisciplinary Swedish artist based in London, works with histories, myths, and their material tethers. Each spell kit in her Eidola series provides you with a hand-painted, twice-fired ceramic eye brooch, a paper rune box, and directions for activation.

Prank Stave is a sophisticated, intense interaction between language, sight, and power. Made through a ritual practice, it should be worn with reflection and strong intent. If used wisely, its magic may empower the wearer, but tread lightly.   


With
Prank Stave,
you can inspire the ire of all, just like Loki, the Nordic prankster god extraordinaire. Plus, the otherworldly, toxic-lemonade-colored eye brooch is a magical outfit accent, whether you're out to hex or not. 
Linda Persson
 has shown work and performed at multiple biennials and museums, including the Venice Biennial, IT, Momentum Biennial, NOR, and the Luzern Kunstmuseum, CH. 
Her performative sculpture and research seeks to bring to life immaterial practices around historical objects. She often works with indigenous groups and their myths. Much of her practice relates to seeing language shift, and sometimes disappear. 

*The artist does not take responsibility for the effects of the Eidola on its new owner. Please be advised: spells may backfire. 
By Linda Persson, 2018 
Double-fired ceramic, leather backing, paper 
Spell card 4.8 x 3 inches 
Ceramic eye 1.5 x .75 inches 
Unique object