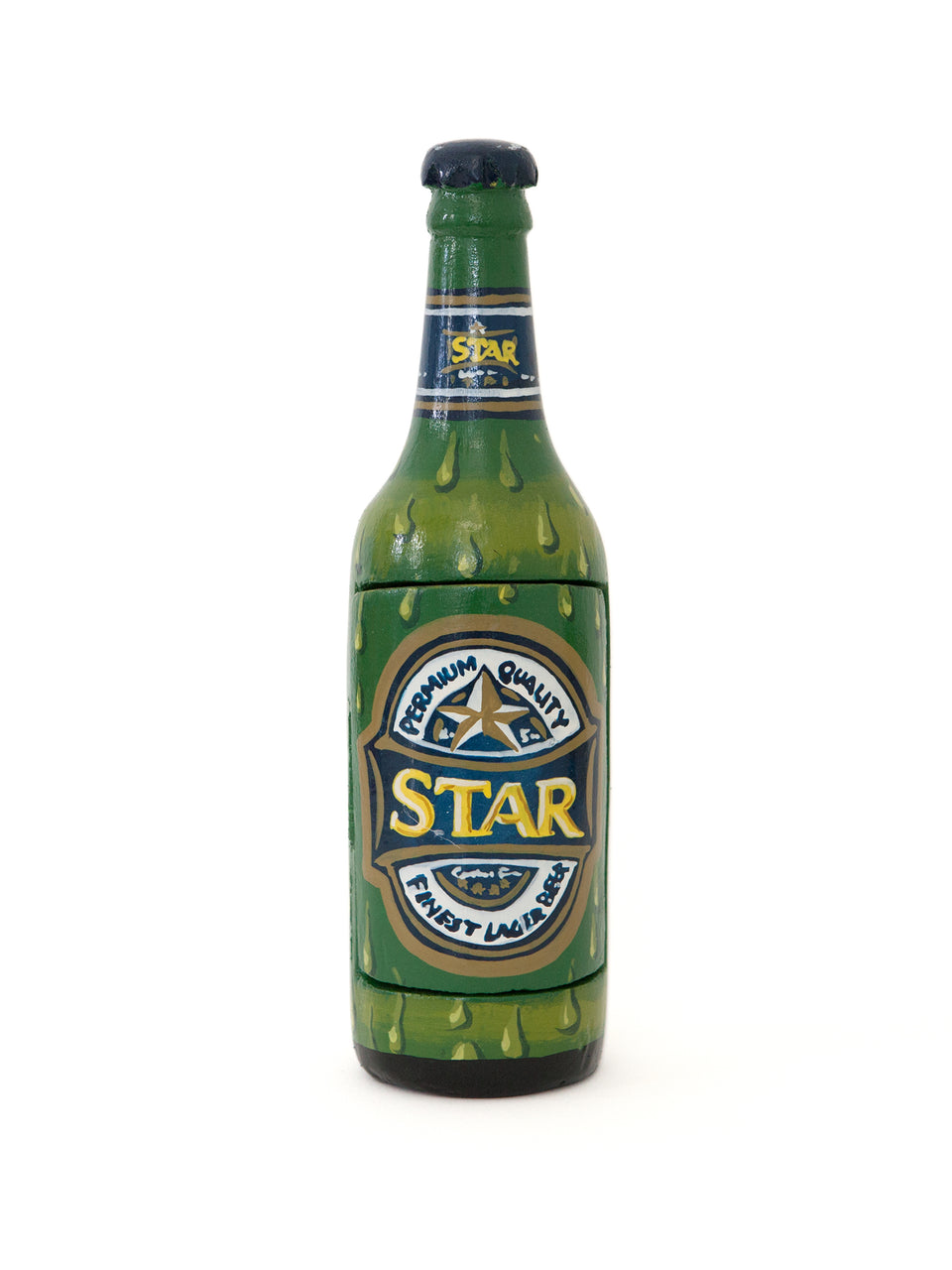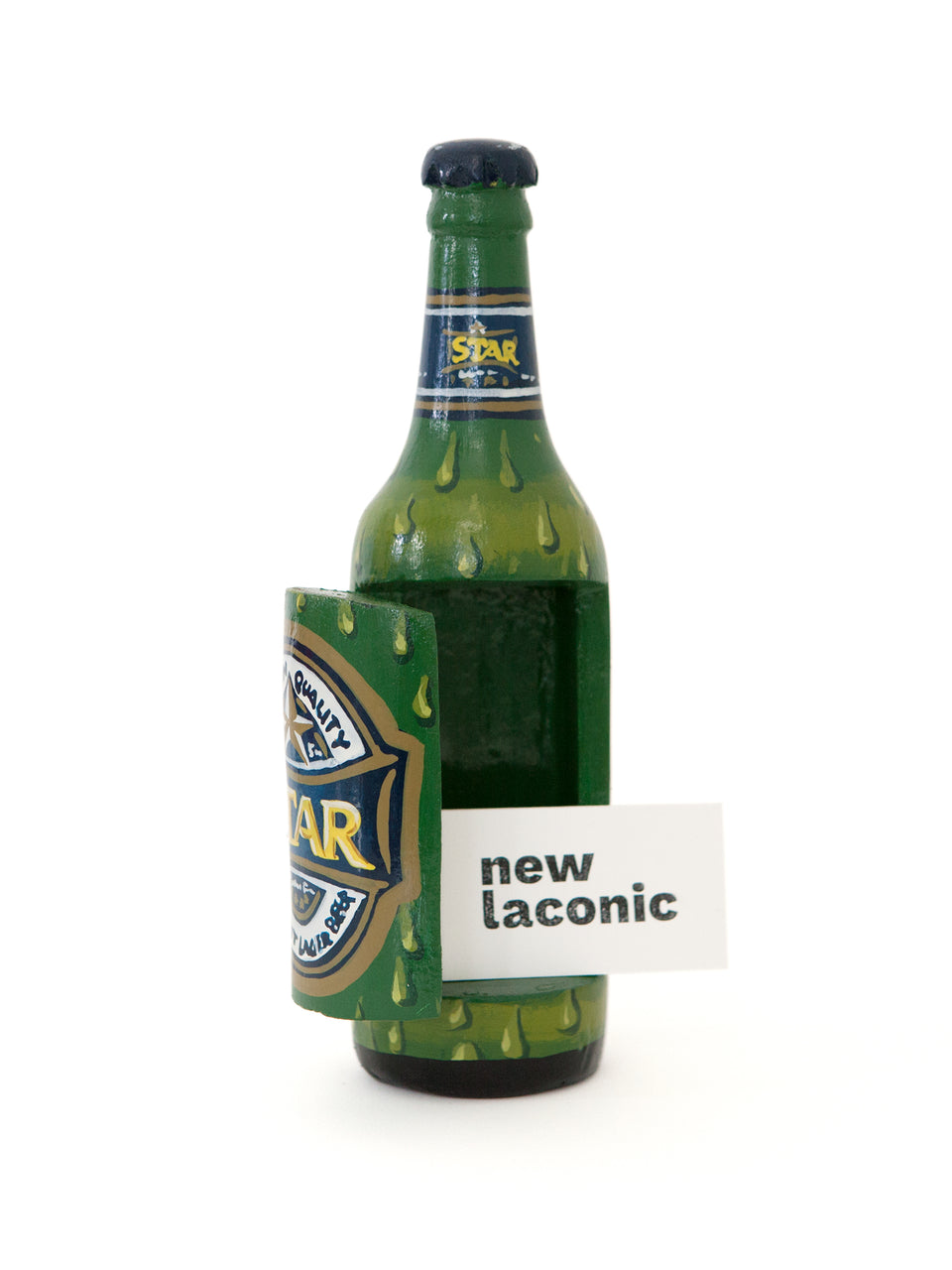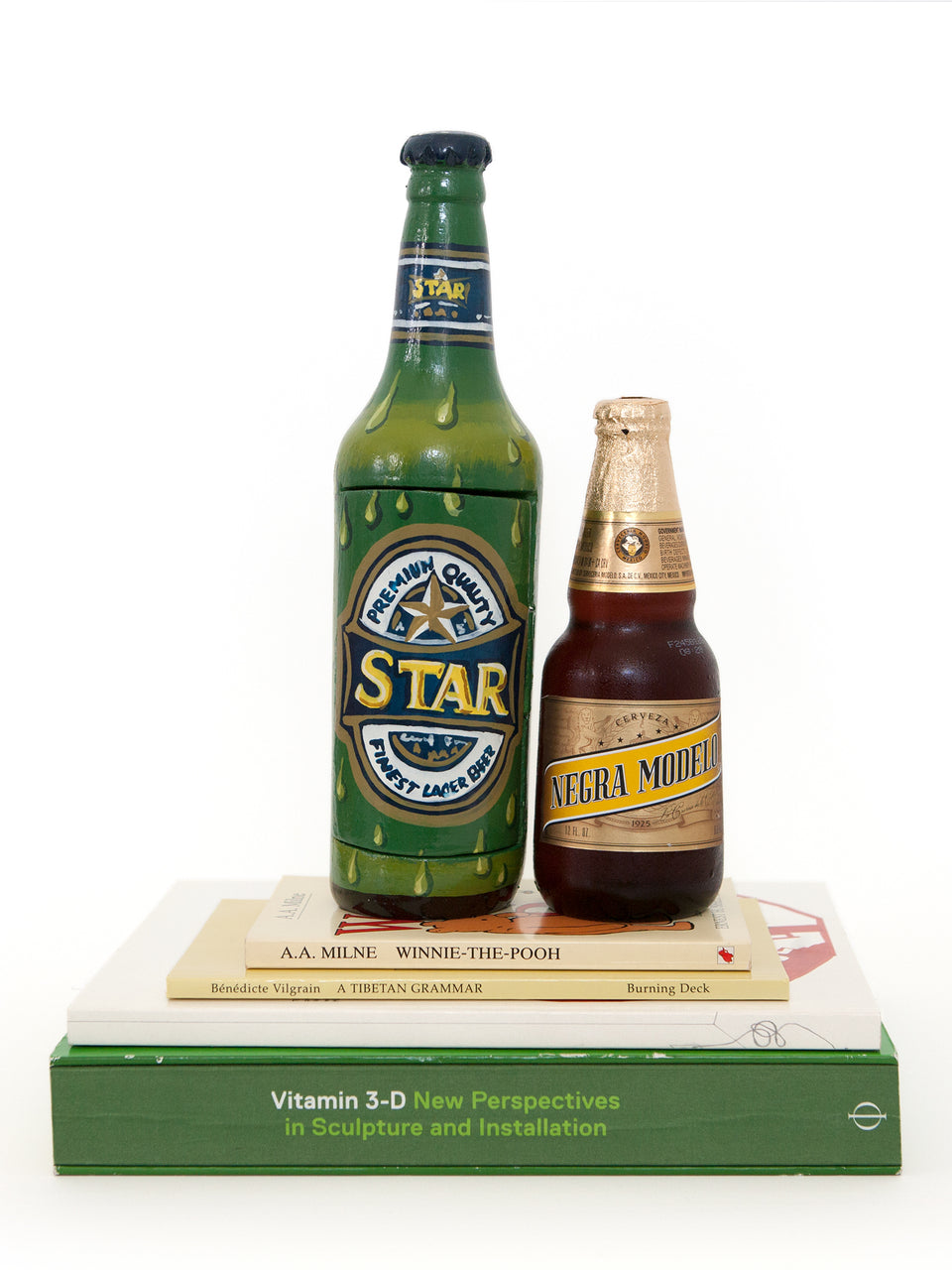 Star Beer
by Paa Joe
$99.00
This is one sturdy craft brew.

Star Beer is a wooden sculpture by Ghanaian artist Paa Joe. The label disguises a small, hinged door that opens up to reveal a carved interior.

This beer bottle was hand-carved and hand-painted in Paa Joe's Accra workshop. It is a miniature example of abebuu adekai, or "proverbial receptacle." In abebuu adekai, loved ones are buried in brightly painted wood coffins shaped like their dreams, craft, or favorite indulgences. 

Abebu adekai is a fairly recent tradition, its birth corresponding with the decolonization of Ghana in 1957. Paa Joe's full-sized works are an integral part of funeral celebrations and honor the deceased as they continue into the afterlife. 


This small wooden sculpture is a touch smaller than a 40 oz. No one will guess it's where you stow your nips, a wad of cash, and car keys.
As an artwork, it brings the party.
Paa Joe
is considered the finest coffin craftsman in Ghana. His creations take weeks to make but are seen for only days before going subterranean. His sculpture has been exhibited at the Centre Pompidou, Paris, FR, the Brooklyn Museum, NY, USA, and the Detroit Institute of Arts, Detroit, USA. His largest show yet will open at the American Folk Art Museum, NY, USA in 2018, but his work remains unpretentious and focused on the person for whom the works are made, true to
abebuu adekai
. 
By Paa Joe, 2018
Wood, hinge, and sealed polychrome
3 x 3 x 11.75 inches
Unique object